Let's look at some Trendy Kaleeras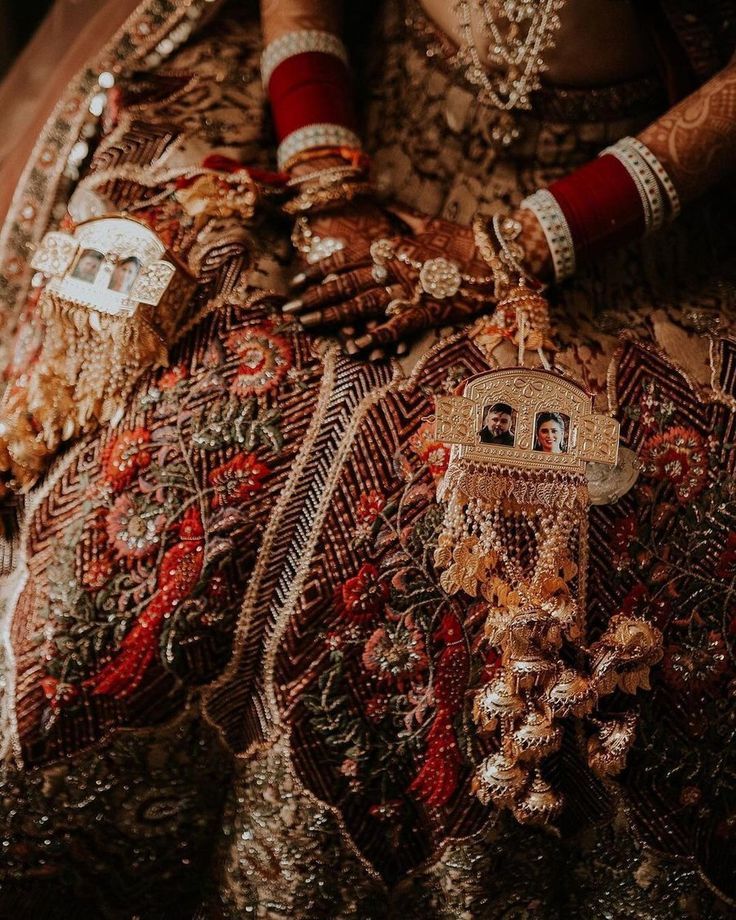 Modern day modern shaped kaleere
Kaleeras are usually dome shaped or semi circle shaped with dangling thread and beads from the concave side. Many jewellery designers and brides are switching up the game by making this head shape into something more modern. Square kaleera heads, tiny house shaped kaleera heads to signify the bride making a new home, triangle heads or fully round heads with beads hanging from the edges and bottom are the new styles. They look different and also elegant with their heavy designs and minute detailing. You might've seen the famous 'doli wale kaleere' on Neha Kakkar's bridal hands. You can even incorporate your and your fiancé's pictures into the thing slots
Keeping it natural, floral kaleeras
Floral patterns, nature wedding aesthetic, pastel coloured garments and outfits are the trend. If you are someone who is going with a nymph garden goddess theme for your wedding then floral kaleeras are your pick. Match them with the pastel coloured bridal lehengas and flowy, flowery hairdos and you might be mistaken for a flower in the garden. The flowers also come in churi designs that go around your wrists and also in the dangling, vine type designs that are pleasing to look at and will do the deed of selecting the next bride from your friend's group.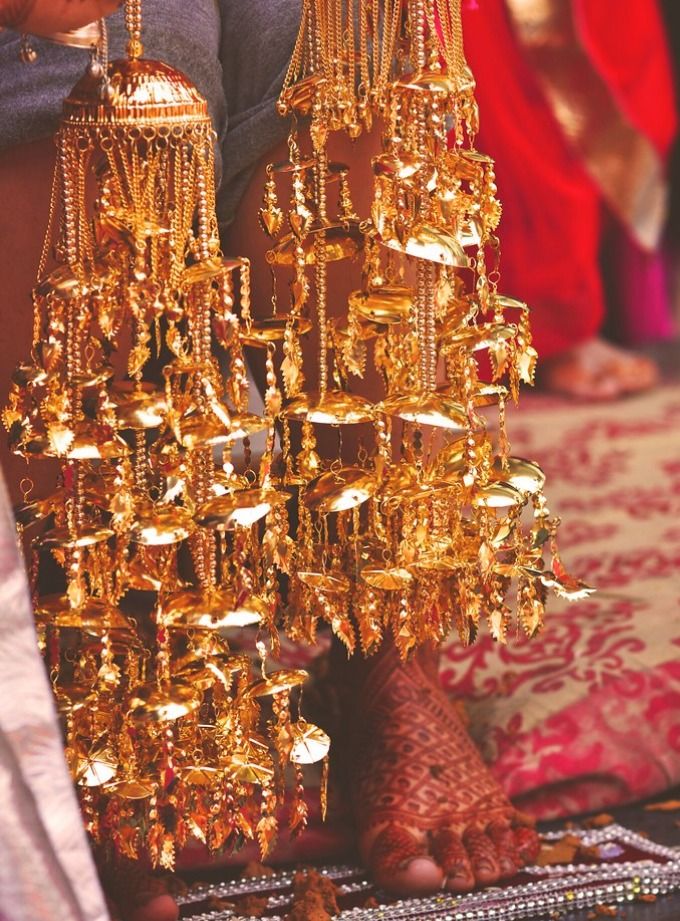 The over the top, layered kaleere
Wedding cakes have layers. Wedding lehengas and gowns have layers. Wedding palanquins have layers. What's stopping you from your kaleera having layers? Well these trendy over the top, heavy and grand kaleeras that have more than two tiers are giving brides the wow factor. If you are someone who wants the room to know that you are entering even before you enter, well these layered kaleeras will do a great job at carrying the tinkling sound ahead of yourself and turning heads towards you.
If you want to shine in an elegant and simple way but still carry the glitter where you can, then these simple silver kaleeras are for you. They don't need to be as long as and as heavy as your bridal gown. You can still get the message across with a thin elegant one. You just have to choose the one that shines right. You can make it a theme. Silver kaleeras with silver jewellery and the platinum shaded venue tones.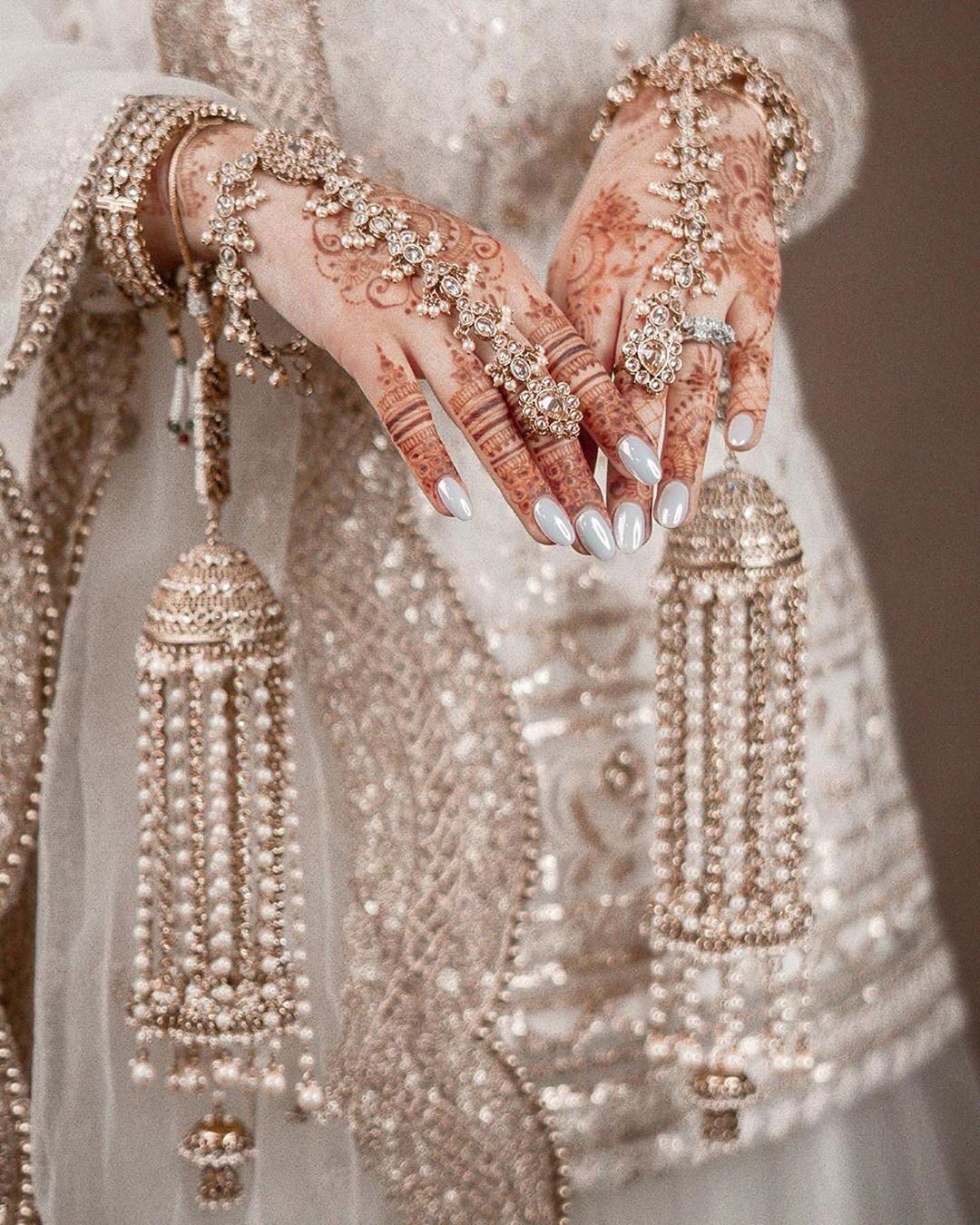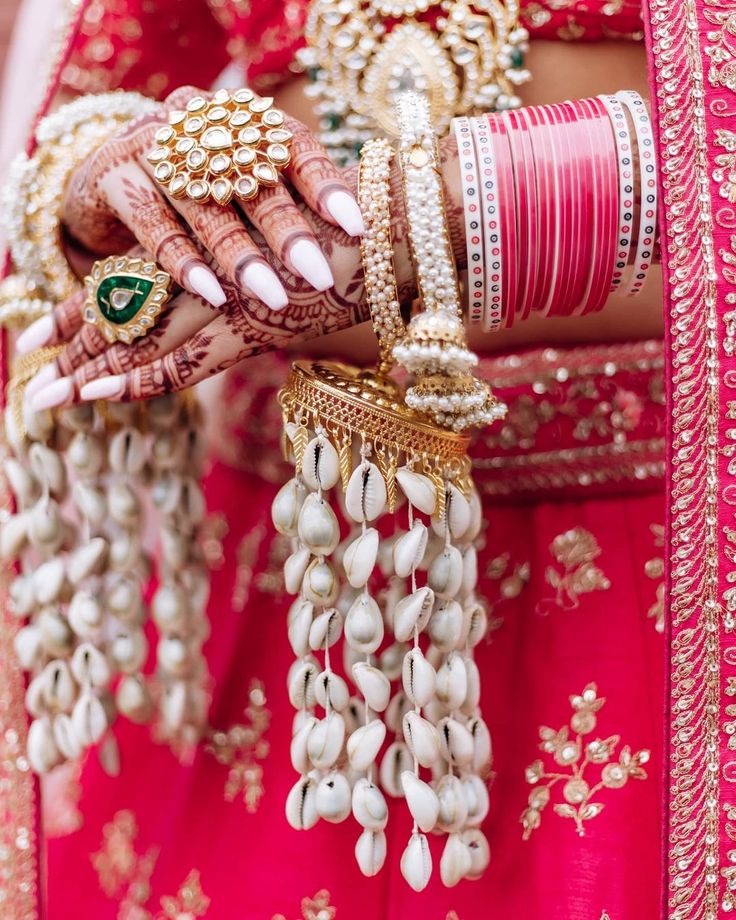 Customized unique designs
Who said kaleere have to be the same old gold and boring? There are so many elements to add in and so much quirkiness to splash on your kaleere and make them more you. The shell kaleere for example, look classy bridal but steer out of the original style. You can also add in elements like feathers, gold tinted leaves, customized coconut shell designs, your favourite flower shapes and many more. You can have dangling pearls instead of golden beads or you can go the extra mile and even store confetti in the tiny concavities of your kaleere so that when you walk the aisle, you leave behind a beautiful bridal trial and let people know that you have left your mark.