Who said trimming, grooming, makeup and the outfit 'Saj Dhaj' is for brides only? Guys can have ample fun with their own looks too. And obviously your beard style is the key to your whole wedding look. Your whole vibe can change with the way you've trimmed your beard. From elegant to royalty from a sophisticated look to a more rough and manly look, the beard changes it all. So here are a few fun and stylish beard looks that can make your look more dashing.
Here are beard styles for the modern groom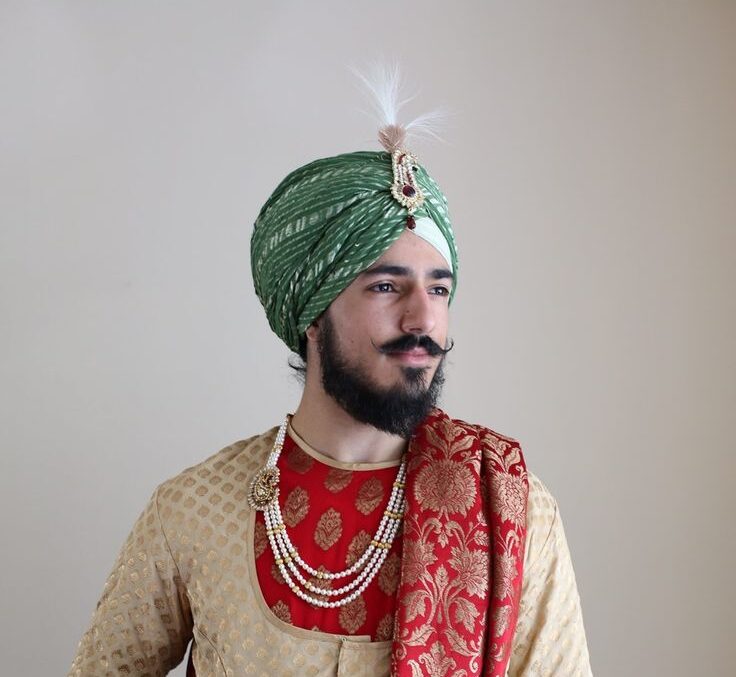 The first and the most royal one. Goes with the top designer kurta too. If you're having a royalty themed wedding then this is the style you should show your stylist. It can either be a full beard with a long moustache or a short half beard with a short moustache. This style is perfect for grooms with thin hair and short round facial forms. The curled moustache tips on either side makes the look more powerful.
This one is a hybrid between the elegant, sophisticated look and the royalty look. This goes great with sherwanis, suits and even casual outfits so you can also sport this look post-wedding. It is simple yet leaves room to experiment. You can keep it short or make it into an extended goatee beard style.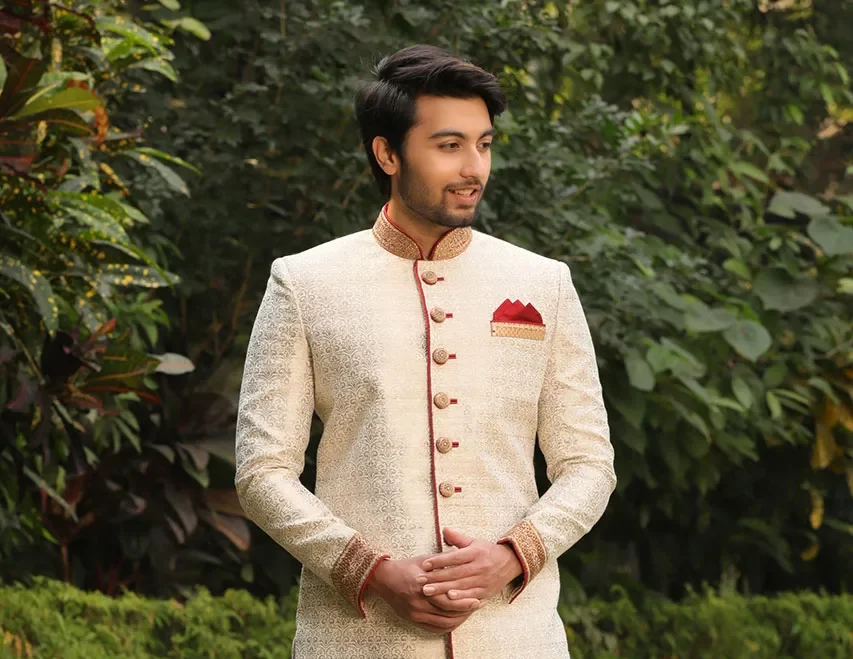 The Iron man style subtle stubble
If you want to keep it simple and sophisticated yet look dashing at the same time, then this stubble beard looks are for you. You can let the stubble extend all the way to the jaws or just leave it at the chin area. This look is the epitome of a well groomed young groom.
The most rough and powerful look out of them all. It gives a hipster-ish maharaja sort of look. If you are someone who always likes to have your beard full then this is for you. This look goes well for people with wide and bulky facial features and for outfits that are grand and heavily embroidered. The length can vary depending on your preference.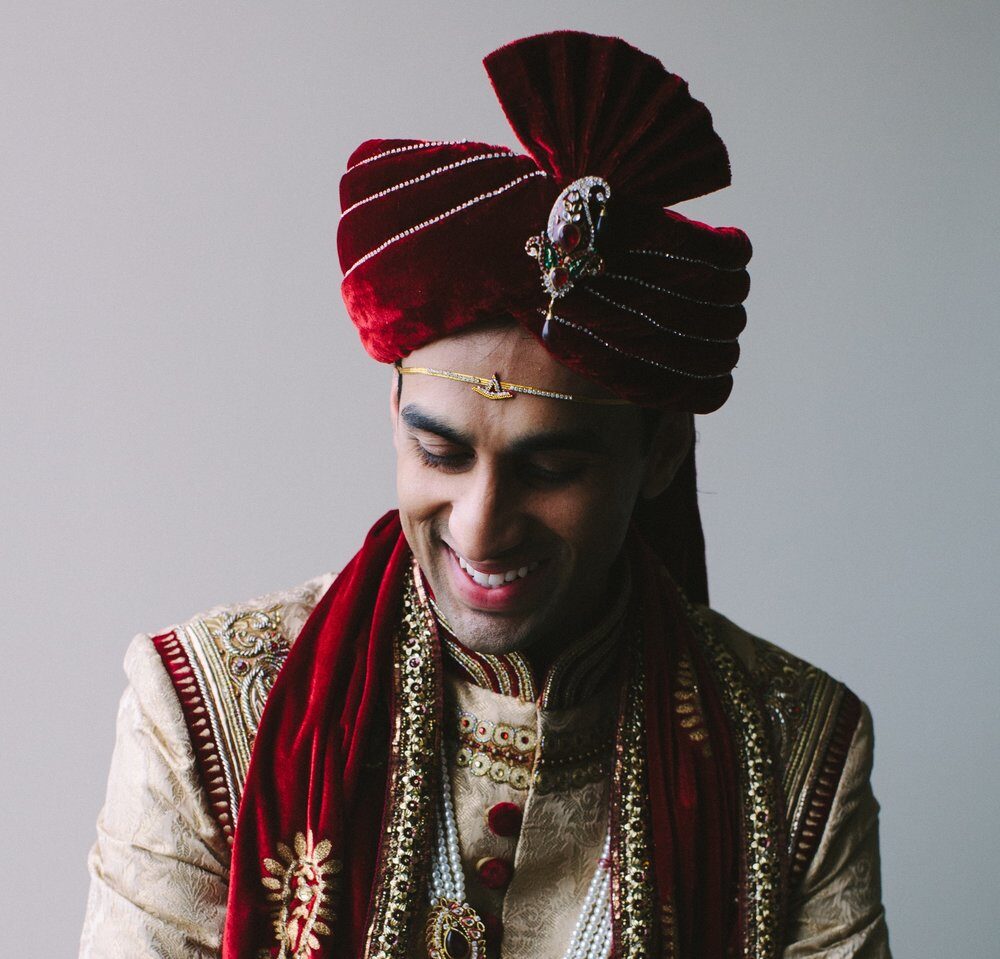 The clean shave cute style
Doesn't have to be a totally clean shave if you are not up for it, but the almost clean shave with very subtle beard peeking on the face gives an overall cute look that most women favour. What's best is that this look goes best with suits and blazers so maybe you can try this look for your engagement while sporting a stubble beard style for the wedding.
The French beard or the circular beard
This style only asks for a beard at the chin while leaving your jaws clean or with just a line of hair. This look screams chic aesthetic and it is never too late to bring back this unique almost forgotten style.