Man of the day, you probably have countless ideas running over your head for your outfit right? Well, thanks to the latest designers and wedding lines, the groom's outfits have become more versatile and different compared to the brides. Arguably so but there really are loads and loads of models coming out, each screaming elegance and royalty. Unique designs, rich embroidery, sleek models, all making you look dashing on your d-day. Now putting the basic maroon and cream border sherwani aside, here are a few newer better and more glamorous picks for the style guru in you. This wedding season, wear class and sophistication along with the dashing look.
Here are classy outfits for the modern Indian groom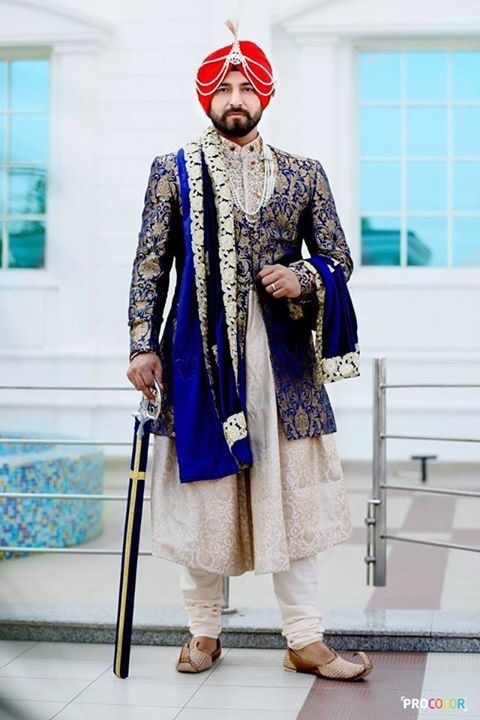 Nothing can go wrong with a little velvet. It had always been the epitome of class. Sporting a velvet kurta dupatta set is taking your outfit to the next level. The thing with velvet is that you don't have to have a full velvet outfit. A velvet embroidered suit or a plain sherwani with a velvet drape still brings out the same level of class. The royalty factor is just a cherry on top with velvet. It also sits well with modern designs and indo – western style cut suits.
This is a new unique style that has taken the groom's side by force thanks to celebs and influencers breaking the stereotypes against layered, geared and pleated sherwanis. The skirt type kurtas with long cuts and flowy under fabric make the look full and elegant. You can go for a full skirt type of kurta, or a cut and drape, a 2 layered one or even a front open kurta set.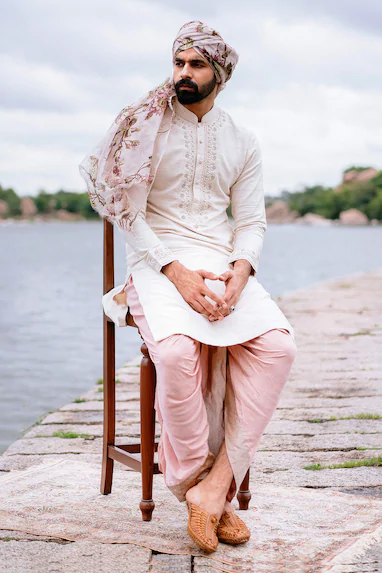 It's all in the bottom with this style. This loose dhoti style bottom had always been a traditional favorite among Indian grooms. It is super comfortable and versatile as you can get creative with the kurta. A plain simple one or a studded vest on top of the kurta, this style goes well with everything.
This is another new style. A middle ground for those who want to be trendy yet traditional. An indo – western mix of sorts. Simple, stunning and super comfortable. Grooms dig this look due to the sharp cut style. This would be the most classy one out of all. Go crazy with the jacket design and even add in a printed bottom, it will still look amazing.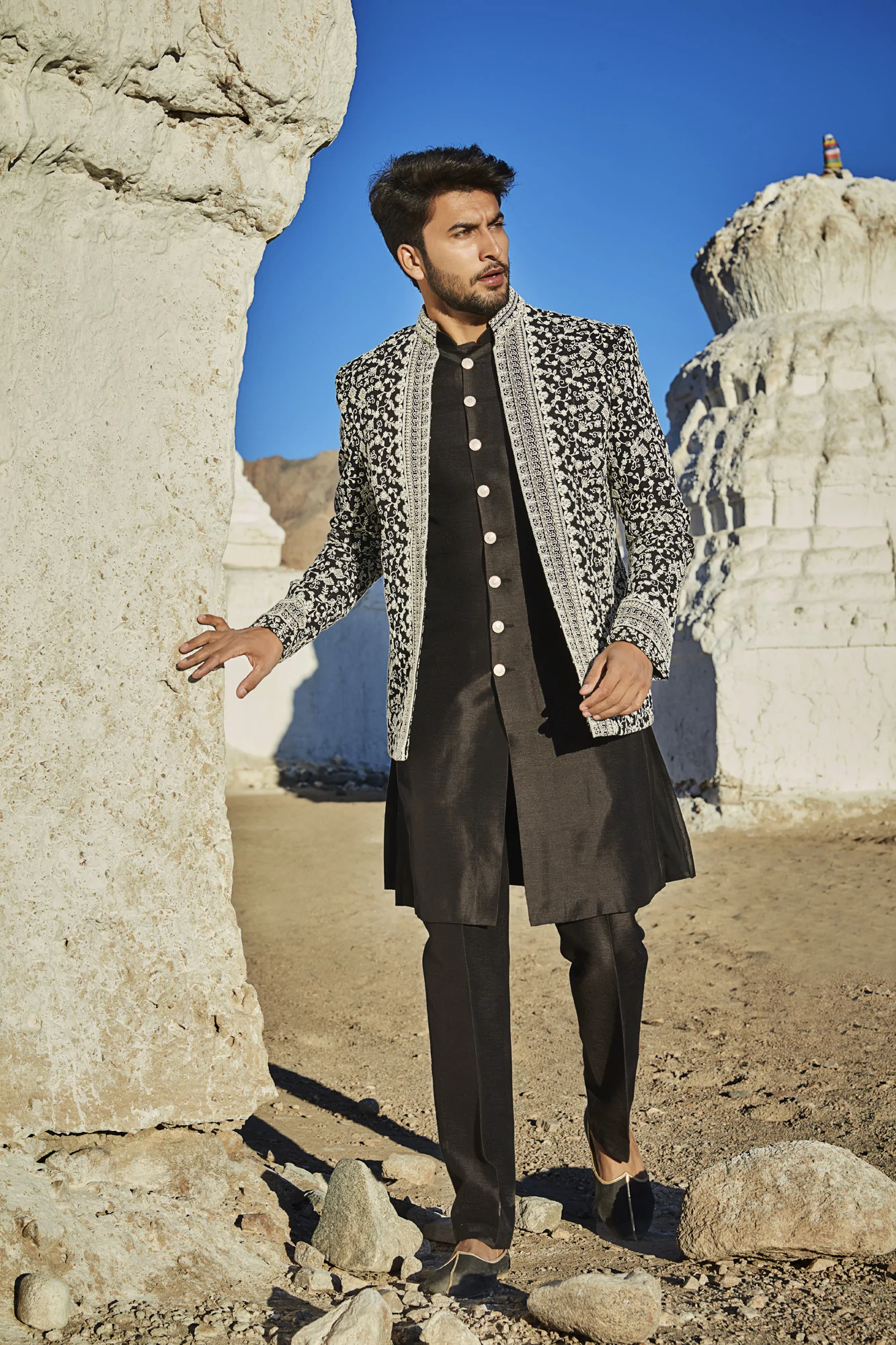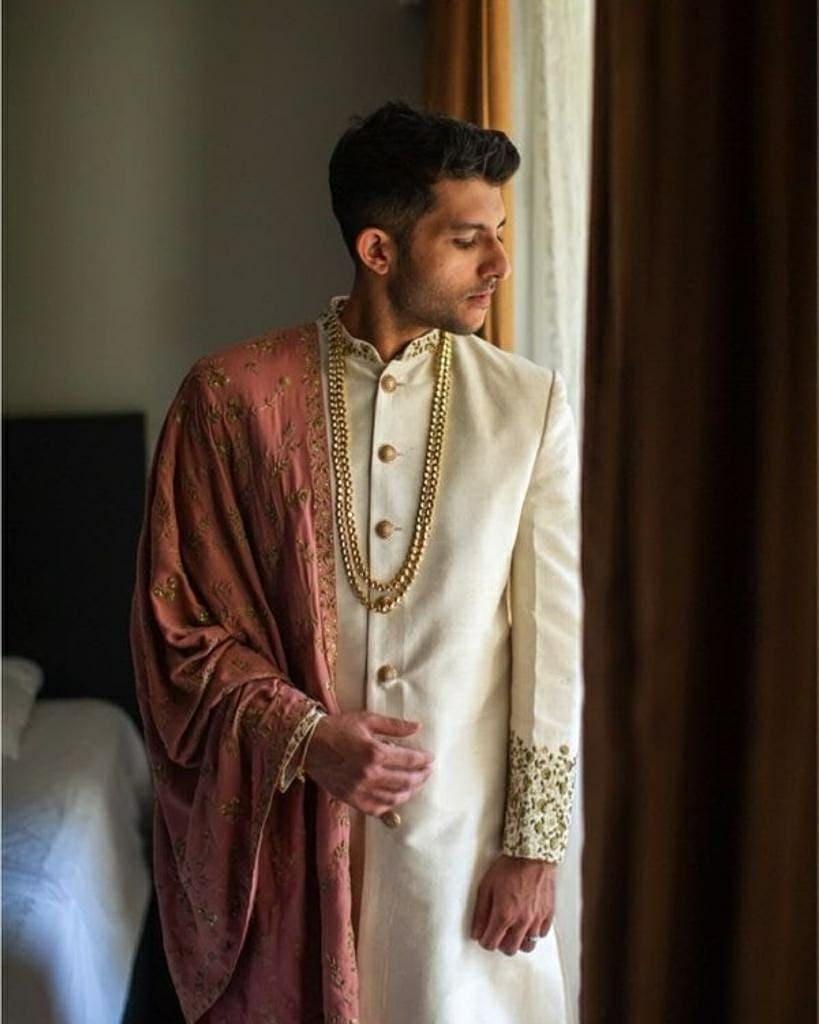 This is a great way to get that royal and classy look without adding much effort to the outfit. You can go light on the kurta or sherwani. Add in bold contrast tones to the drape or get a heavily embroidered one. Leave it flowing on your shoulder and wrap around to the other hand. A simple but royal look.
For those who love simplicity, this is the one. You get all the above jazz in just this one kurta pajama set. These simple styles can also be colorful and pretty. A great choice if you are having themed weddings. Gives that boyish dashing look that people dig.