What

makes

a

bride

and

groom

look

great

in

pictures?
Planned and Co-ordinated clothing!
---
If you are someone who is all about the ambience and the picture perfect looks, if you are someone that chases uniqueness and wants your once in a lifetime moment to look as lovely as it feels or if you are someone who believes that tradition can be tweaked to make it look stunning, then you should take a look at these fabulous Bride and Groom looks. In this article I will be  showing you some over the top trendy looks that not only you and your fiancé can match on, but also curate your whole wedding around the same themes. Ambience, here we come.
Lets look at some trending wedding looks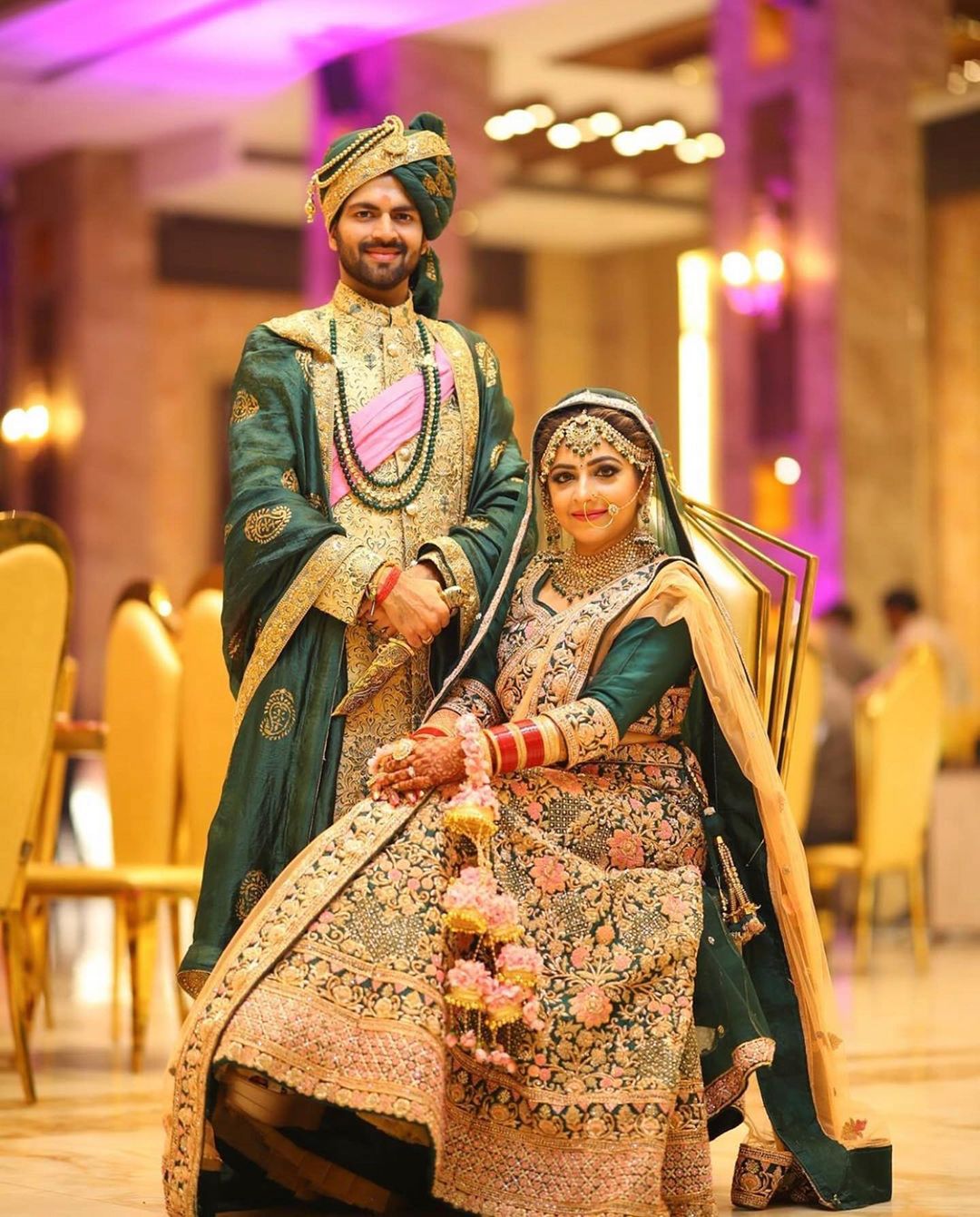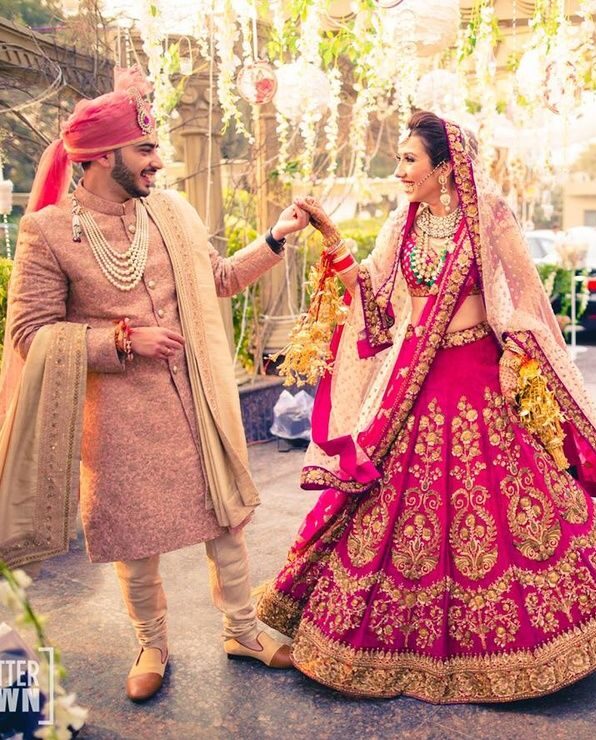 The twinsies with your lovesies
You can call couple t-shirts and matching couple clothes cringe but these matching bride and groom looks are far from cringe. Most of the wedding outfits nowadays are being made to match in pairs. Designers can customize your lehenga or your ghoonghat color to that of your fiancé's vest and there you have, the perfect look. You can select a meaningful color. It does not have to be all the same. You can match parts of your outfits like the lehenga border and the turban color or the sherwani sleeve and the dupatta colors. Almost like showing the world that you are two different people with a whole lot of colors but the colors that you have in common have brought you together.
Want to go out of the everyday looks? Then contrast is the one for you. Our Indian weddings are known for the grandeur factor. So if you want to keep the orthodox factor while still looking like a picture then contrast. You must've already experimented with the contrast colors for your everyday outfits. The yellow and reds, pink and greens, yellow and blues and the reds and blues. These are all traditional colors that can hold the authenticity of an Indian wedding without looking too trendy.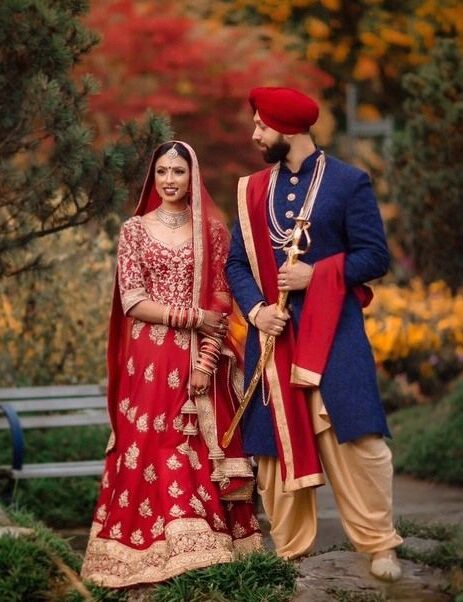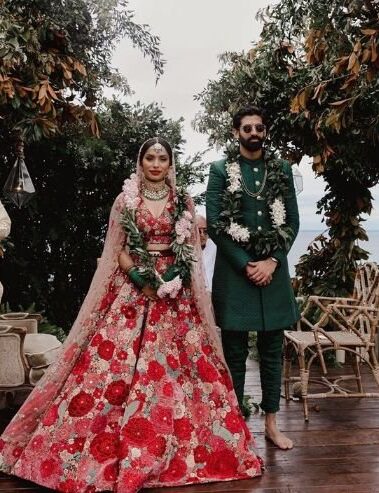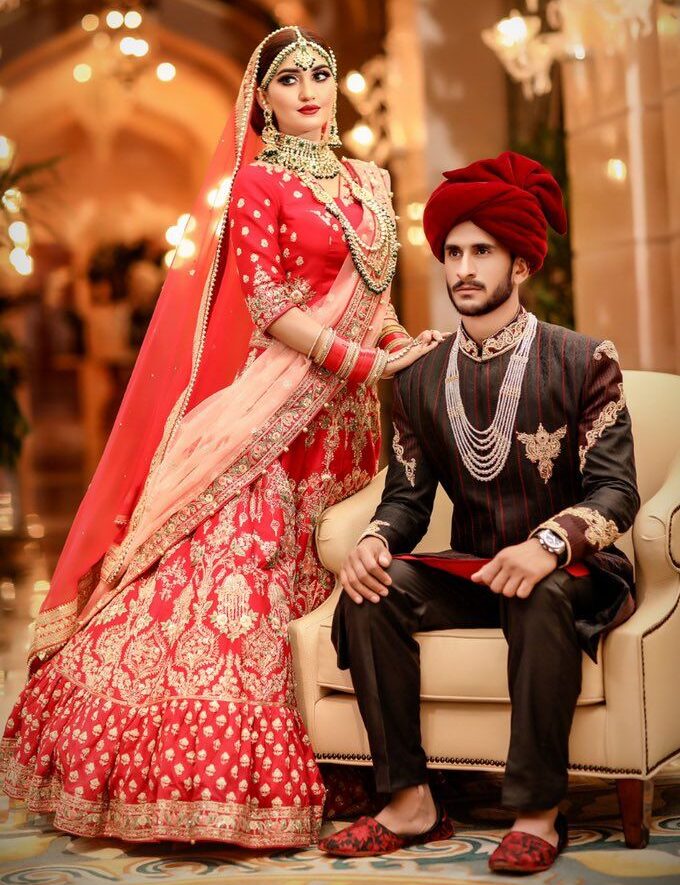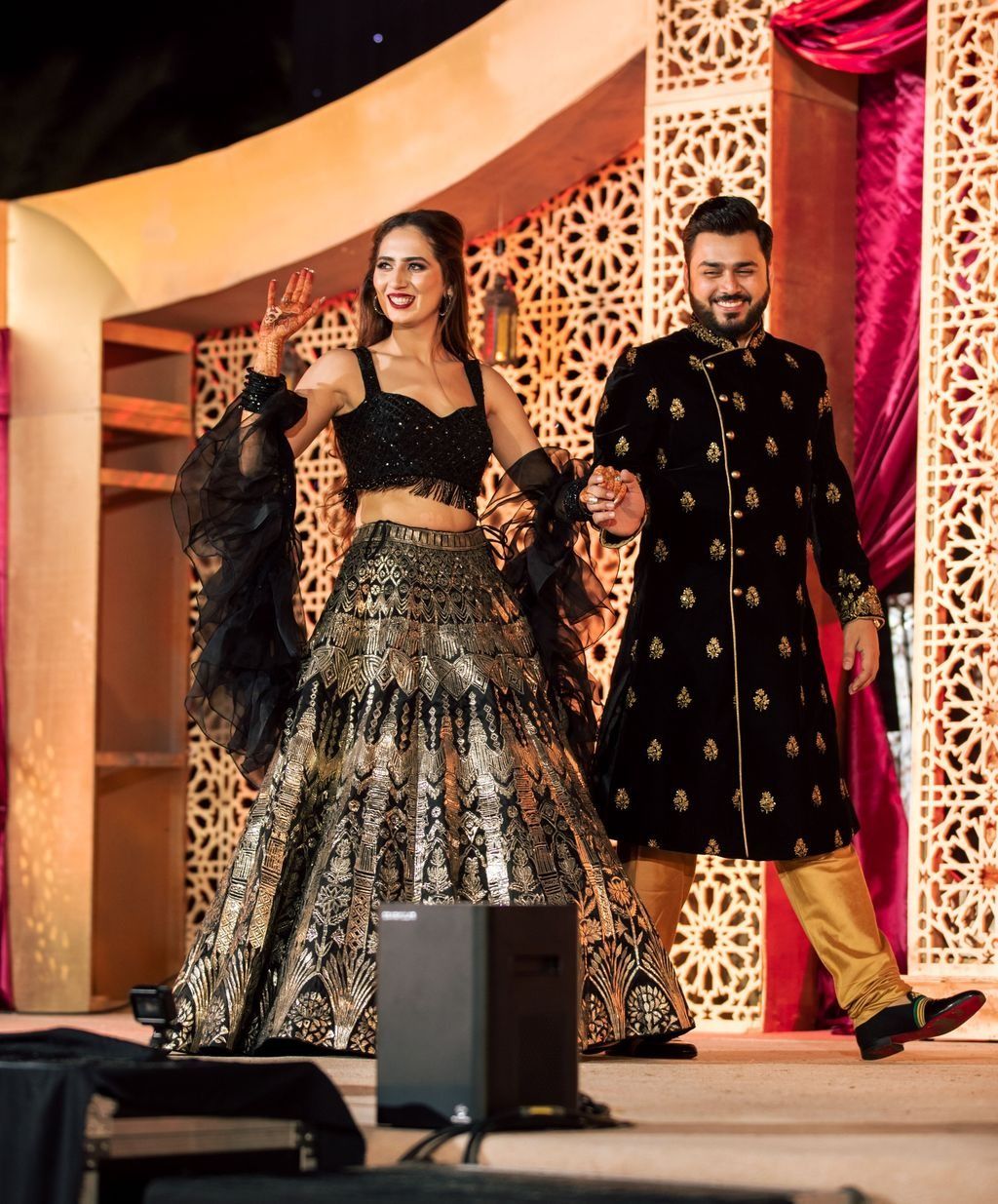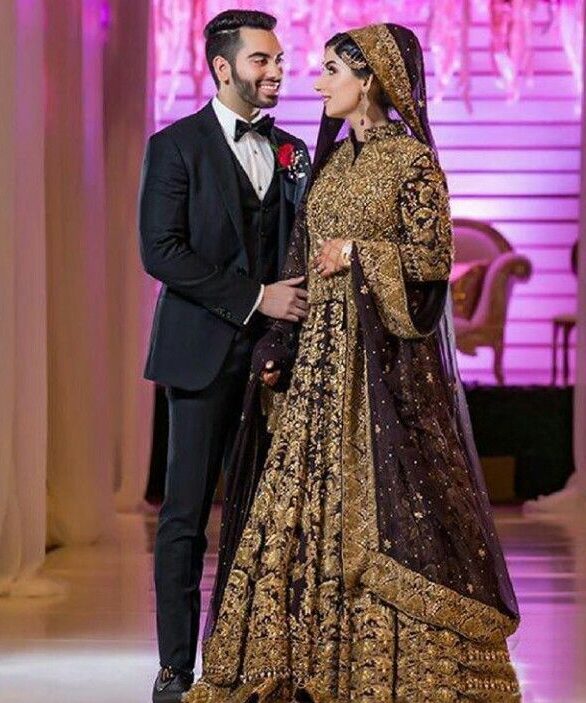 If we are talking about trends then we obviously have to talk about the colors Black and Grey. I understand traditionally it might be frowned upon to wear black garments for auspicious occasions but times are changing and so is the fashion world. You don't have to wear full black clothes. The talented designers are incorporating the color in such shades and parts that you wouldn't even think of this myth.
The work and the detail on your wedding outfits can be a theme in itself. Did you know that mirror work is one of the most trending style for wedding outfits this season? Also, sequins are what gets the glimmer onto the wedding mandap. What's better is that these detailed embroideries give a royal traditional look in themselves so you don't have to worry about steering too far from tradition.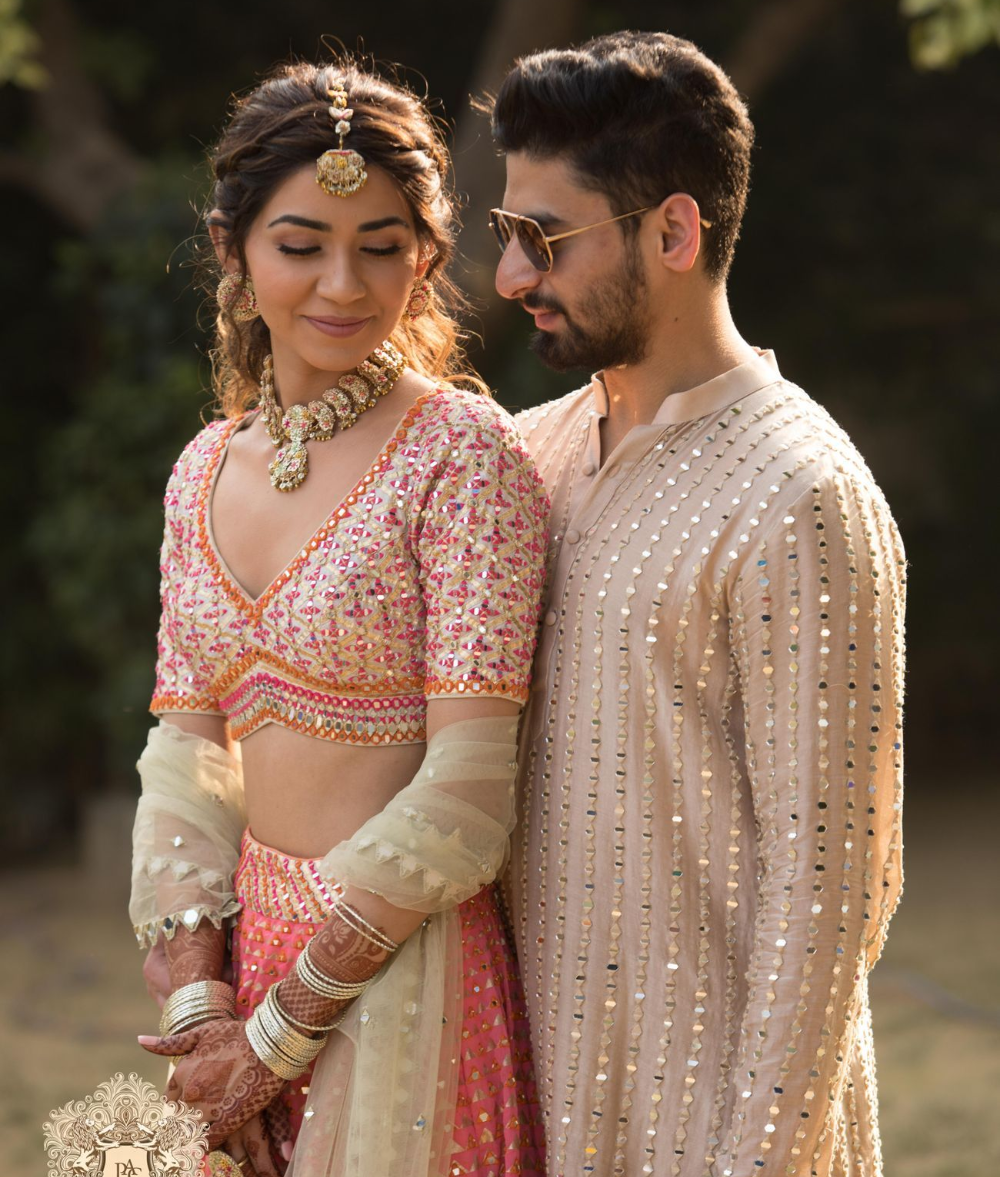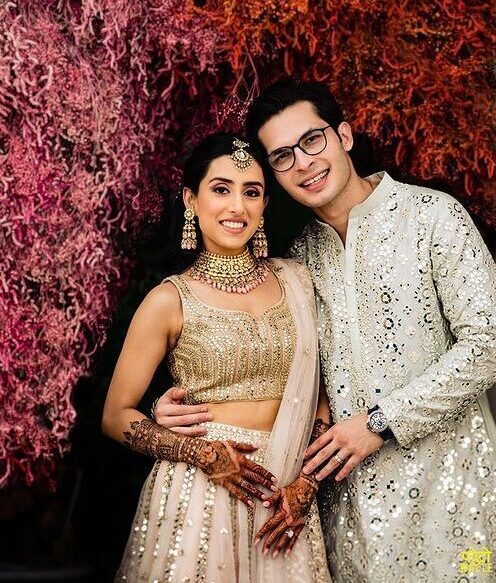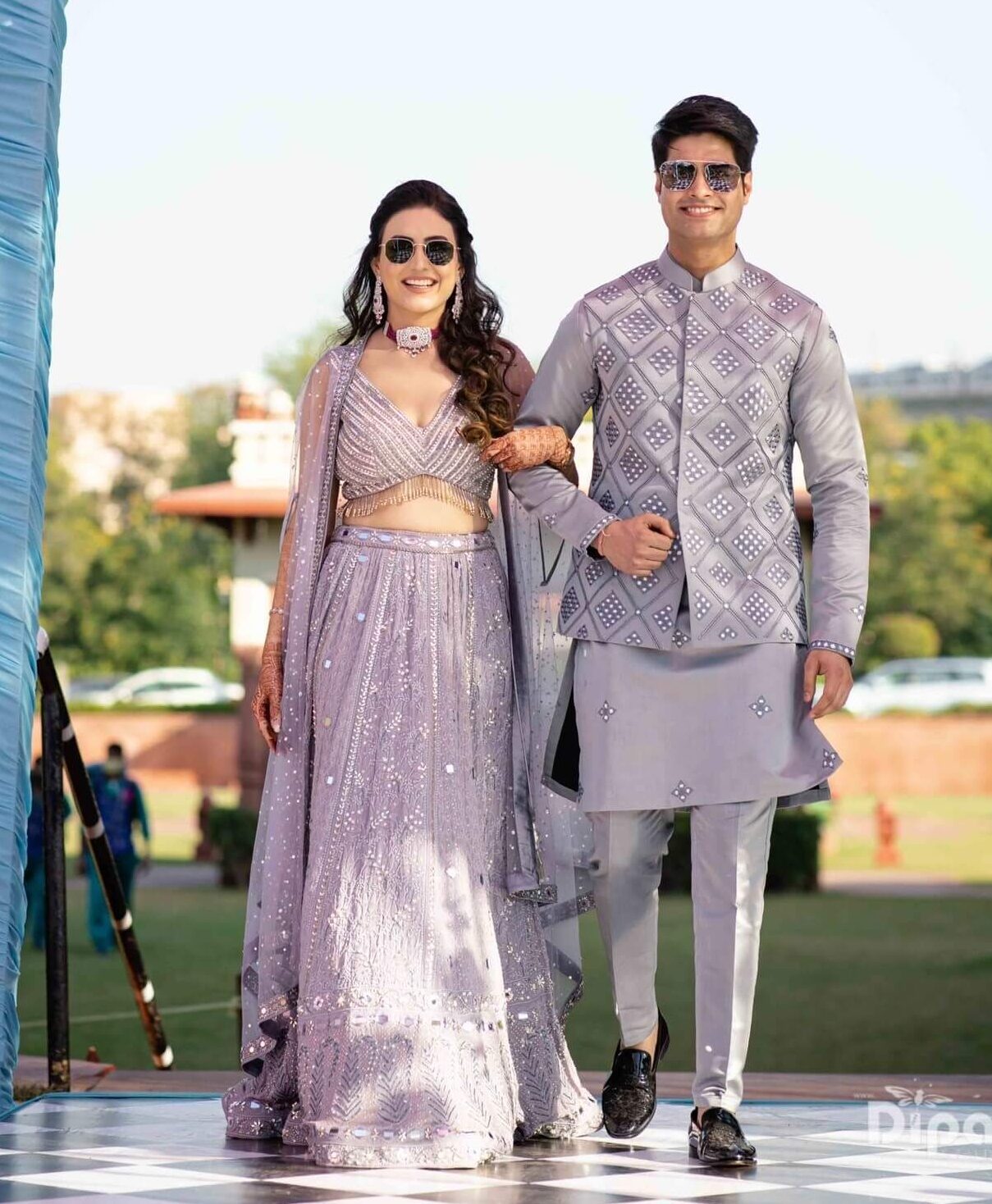 The pastel prince and princess
Pastel colors are in trend not only in clothing but in all forms of designing. Pastel is the New Black. Pastel is like another name for pleasant ambience. It is not only soothing to the eye but the colors give us a wide work area to experiment with the different fabrics, colors and elements. You must've seen celebrity weddings where the whole venue is pleasant and pastel themed right? Then what is stopping you from experimenting?
Artwork fabric is one of the best trends. If you want to look like someone who has walked out of the huge paintings hanging in a maharaja's castle then here you go. Fabric with heavy work that imitates art is an obvious showstopper. If you want your wedding outfits to look no less than a Ravi Varma or a Husain painting, then these artwork lehengas and kurtas are the pick for you.