What

can

make

even

the

best

of

outfits

look

incomplete

or

unimpressive?
The hairstyle ofcourse! 
---
Now we all know that the hair is the most important aspect of the bridal look. But did you ever wonder what wedding hairstyles were out there that you could try specifically only as a bride? There are many trendy, traditional, indo-western, authentic, bold and whatnot types of hairstyles for every hair type out there but there are few unique styles that you can only sport as a bride. You can't tweak these into your casual outfits, they need their own spotlight. So for that once in a lifetime moment, here are some top picks that are as unique and stellar as your day.
Lets look at some wedding hairstyles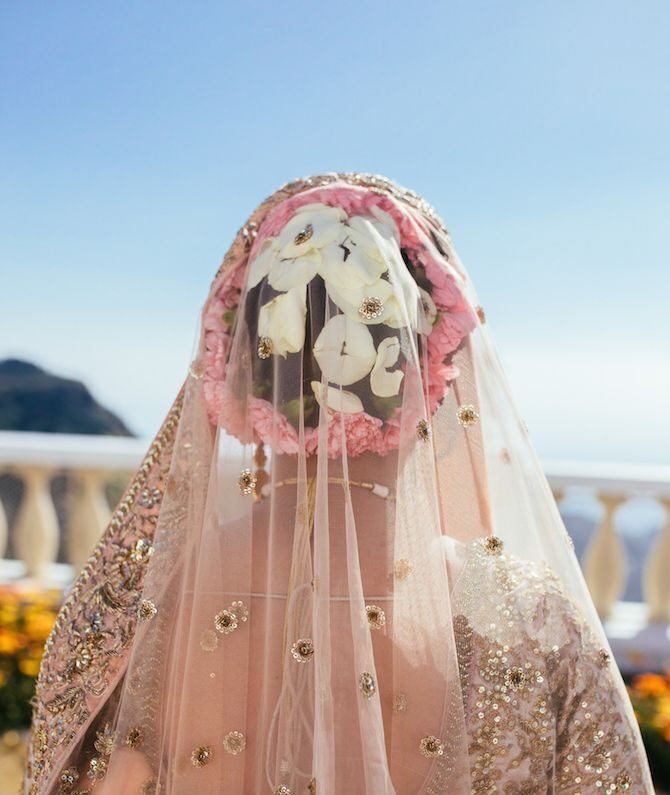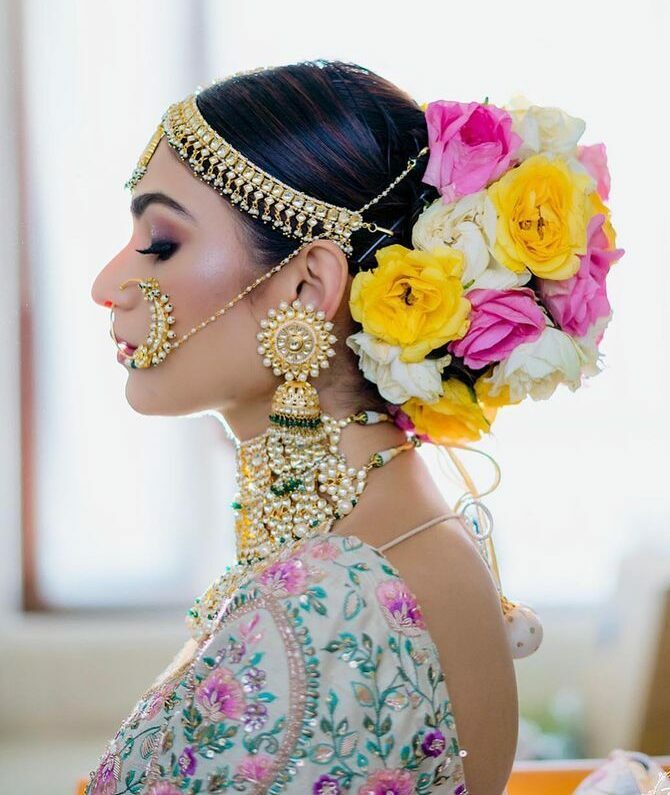 Starting off simple, a clean bun hits right on the trendy yet traditional spot. Most Indian brides adorn a gorgeous ghoonghat over their lehengas or sarees. To match this outfit and still give the statement feel, a clean bun is the best. But the best part is the florals. Sleek straight (or curly) bun accessorised with pretty aesthetic flowers says it all. Match the flowers right to your lehengas colour and you have yourself a traditional fashionista look. Spice up the look with different types of flowers or ornaments for a better look. This look sits well with long, short, curly, and straight hair, along with going with all bridal outfits.
This one is all about the drama. You might have heard about basic braids and also might have tried extensions in your daily life hairdos but have you ever thought of combining those both for a Rapunzel type of feel? Every person that comes up to you will be sure to compliment this hairdo. Again, this one will suit both a saree and a lehenga. What makes this look more special is that authentic Indian braids such as 3 braid, 4 braid braids were always super authentic. And if you go for pinned, jewel accessories instead if floral ones, you have yourself a unique hairdo.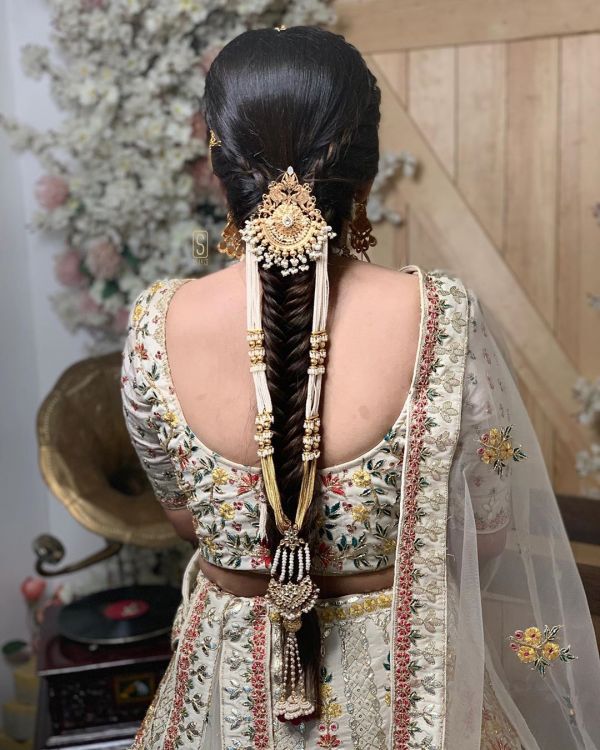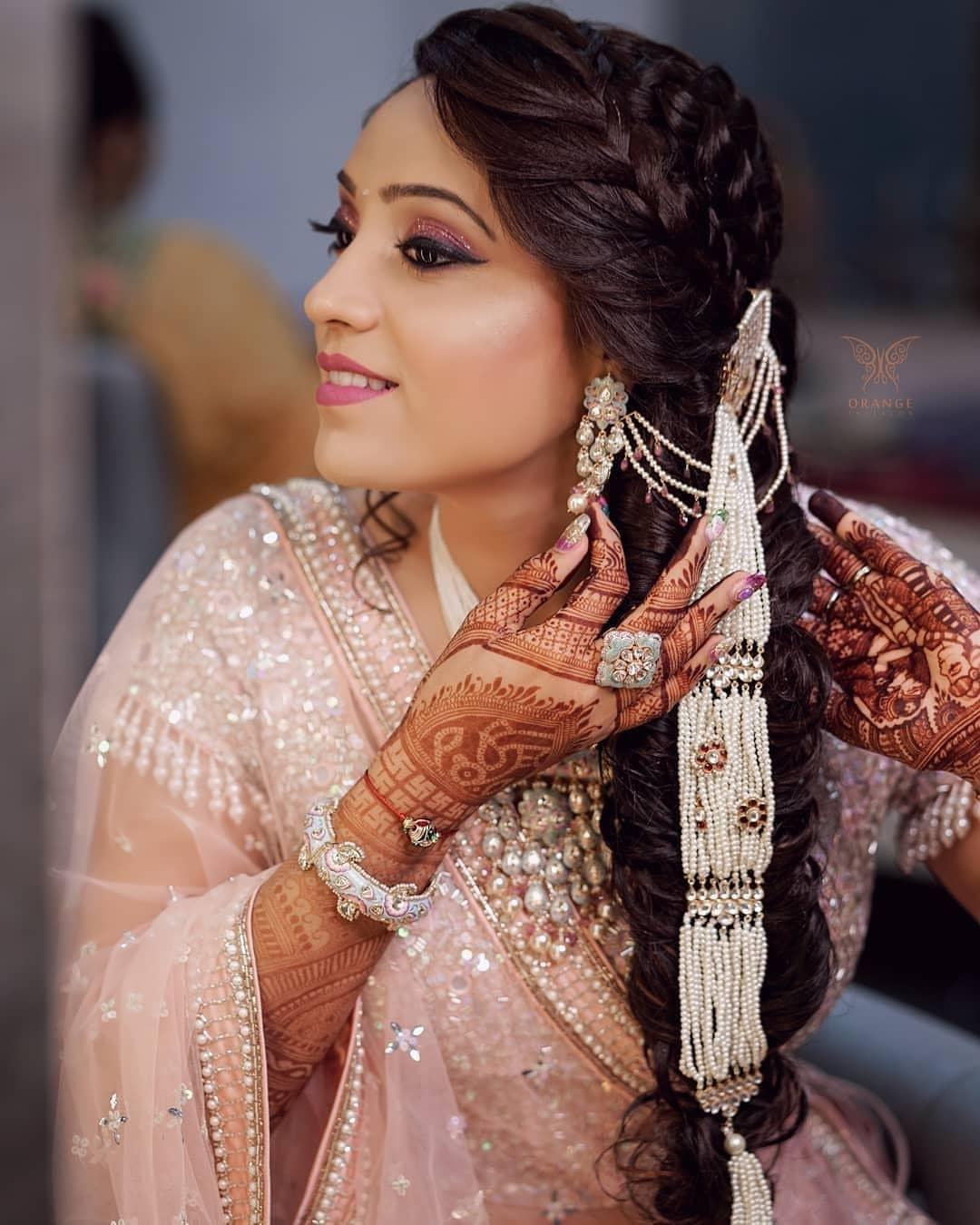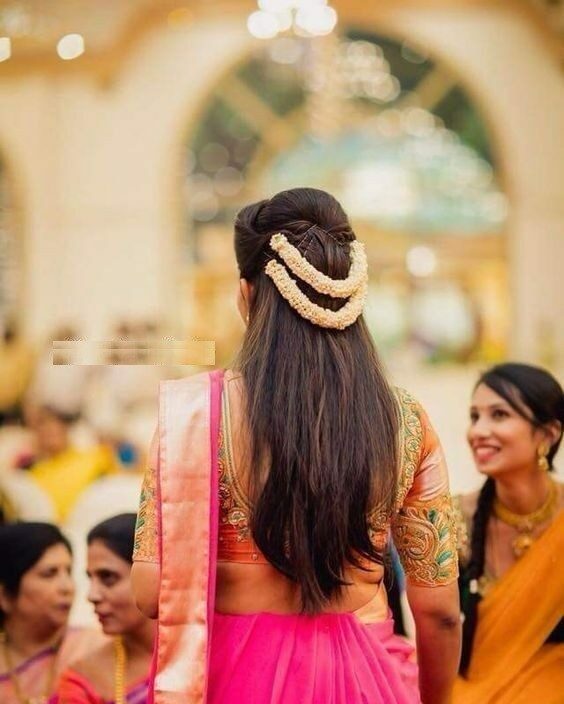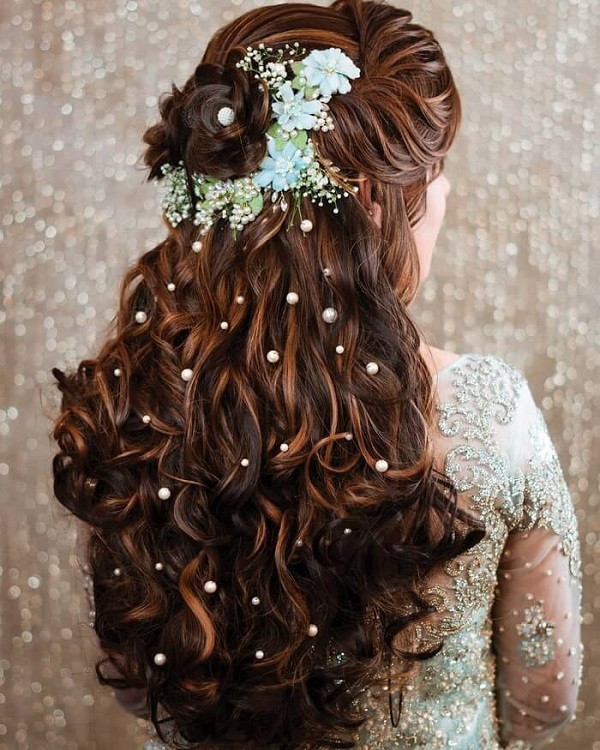 The easiest and most common bridal look that most of the designers and hair dressers are going for nowadays. This look sits best with a heavy geared lehenga or gown. You just leave your hair in styled waves while letting the upper front part either be open, braided into a faux crown, or loosely tied together and made into messy side bangs. You can go as complex or as simple as you want. This hairstyle gives you a lot of room to experiment with different sub-styles and accessories. Floral trinkets, pearl accessories, heavy jewels or even tiny butterfly accessories. You choose your pick.
Twisting and twirling braids with accessories
This one is for the sarees. Ever saw those high end floral hairdos of South Indian brides that have a separate flower arrangement from top to the bottom? They call it 'poola jada' or a hairstyle of flowers. If you are already acquainted to it, do you know the many trends that are popping up to make a basic floral braid look more trendy? Well you better check out these twisting floral or hanging jewelled hairdos because they are the next most sought out hairstyles. These are again, something you can try out only as a bride.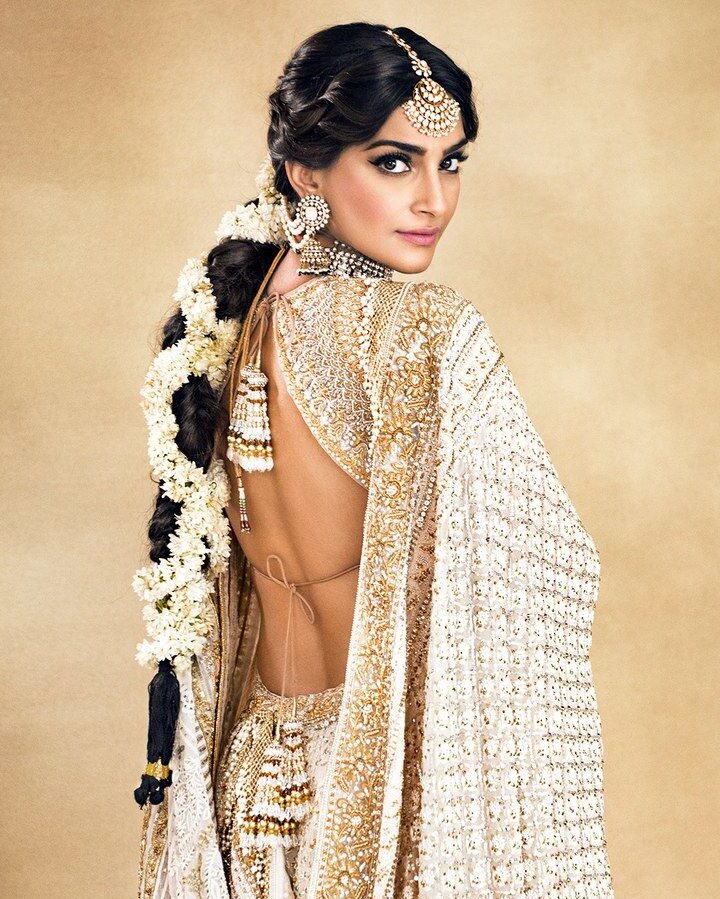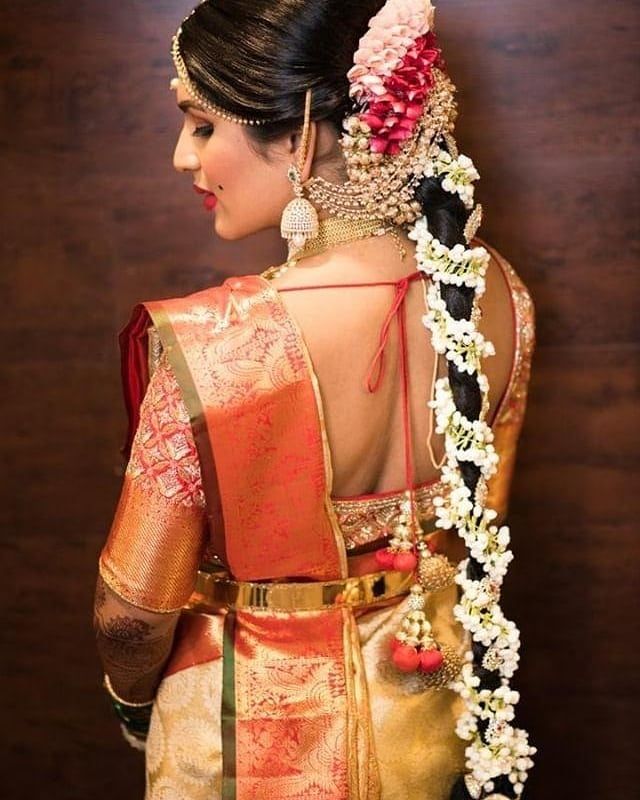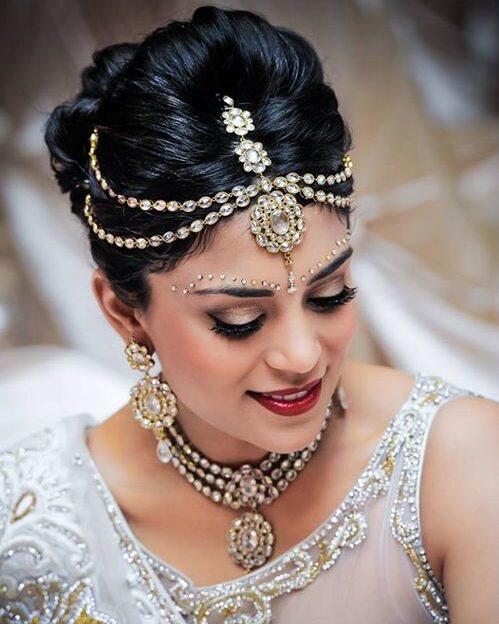 Now this is one from the history books. It has its own versions and has been tweaked to fit in the more modern settings but the heavy, high bun with middle partition near the forehead and equally royal jewellery, is one from the olden days. This is more for North Indian, Gujarat, Bengali brides but the idea can be put to use on every hairstyle. Like maybe a tall braid or curls but with the top parts styled to resemble the royalty hairstyle.
Another classic and common bridal hairstyle. This goes best with ghoonghats and dupattas. Here, instead of loose sparse curls, we are putting your hair together into tight big wavy curls. Meaning there won't be much volume as the loose curls but this will have a traditional feel in itself. This is best for brides with thin hair as you can pull the whole style on to your shoulder or even leave it on your back with a few accessories.