Lets look at some monsoon wedding looks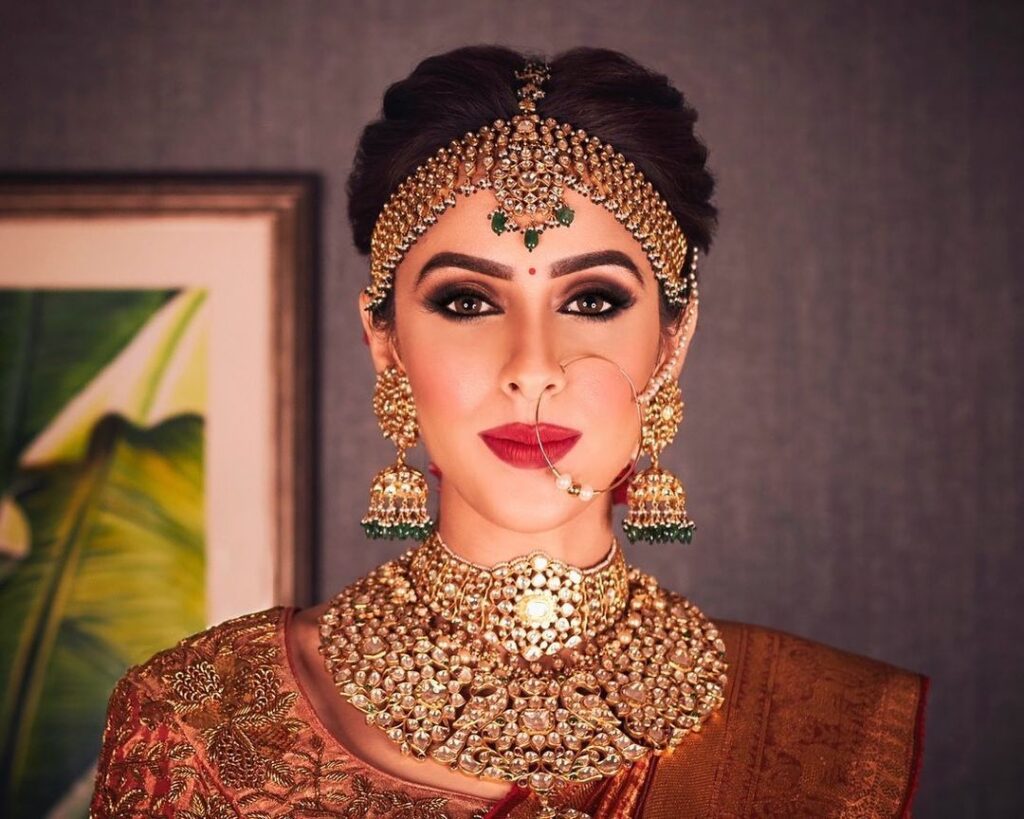 This is one look that goes especially well with a monsoon wedding. If you are one to make a fashion statement and want all eyes to turn to you thanks to your bold contour shades and flashy makeup, then this is the one. Oh but don't worry, you can tone down the bold tones if you think that it might be too much for your skin tone. This makeup look also goes best with those heavy maharani lehengas with traditional red or maroon colours and a dense embroidery. These looks go well with the usual multicolour accessories Indian brides like to sport.
This one screams class and elegance. We all know that brown shades have their own Fandom. This is also a most sought out look because it gives the glowing tan factor. Pair these with deep maroon or brown lehengas and silver or dark gold jewellery. You will have the whole vintage brown look down to the T. Perfect for a dreamy rain wedding right?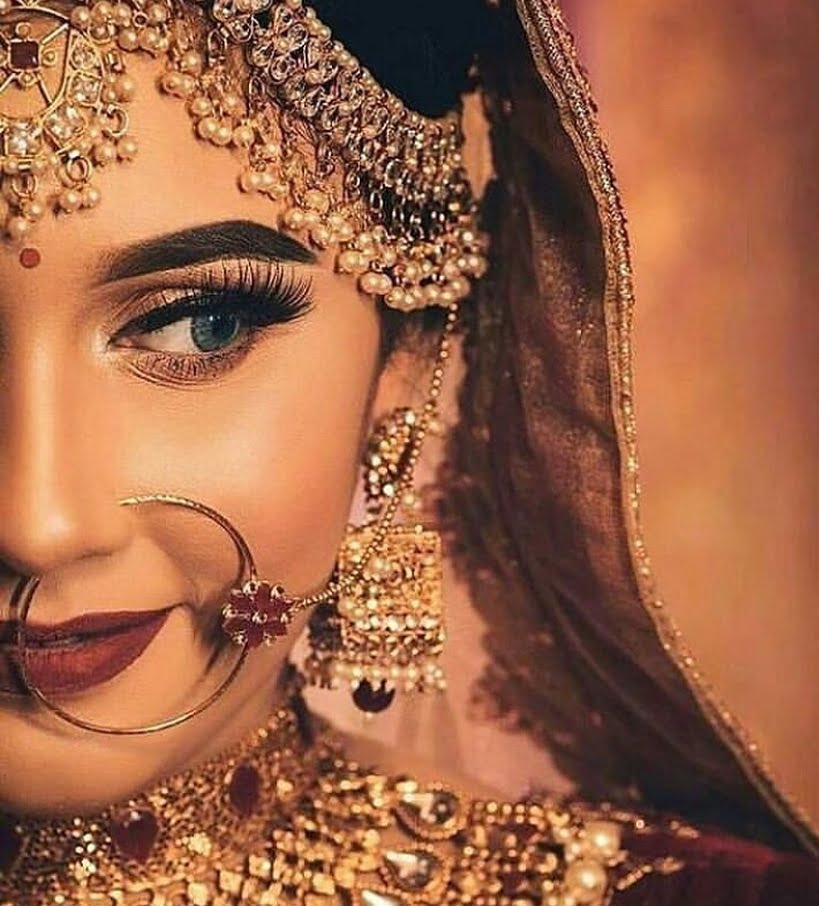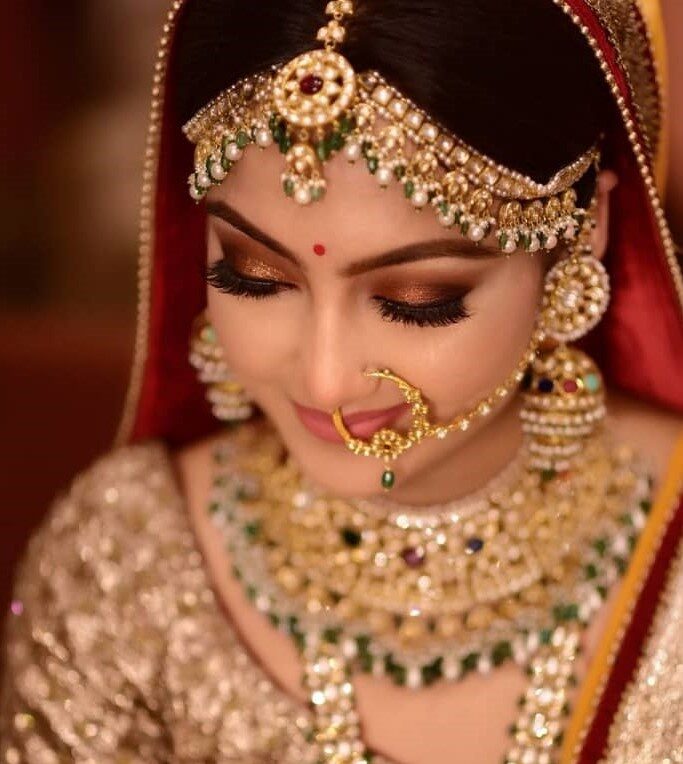 The subtle but not so subtle nudes
If you are someone that leads more towards the simple looks then worry not. Thanks to wedding designers bringing more pastel and nude coloured lehengas into the trend, this look goes best with the trendy outfits. It also works best with a rainy wedding because hey, you will be adding the subtle colour factor in all the dark cloudy hued background.
Another elegant look that will go best with a cold monsoon wedding. This also has the royal factor in it along with sophistication. You don't have to go for heavy upper face makeup. The eyes and the lips will make do for this look. Or you can ask for the golden pixie dust on your cheeks to get that magic moment. These looks go well with the copper/platinum shaded jewellery.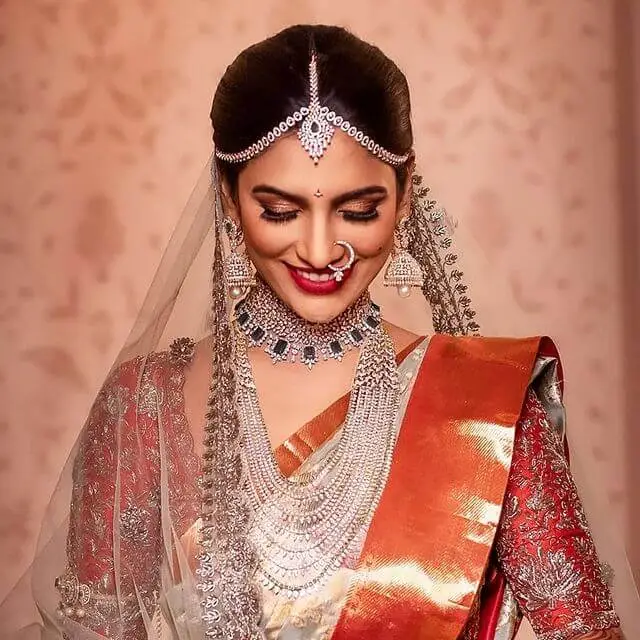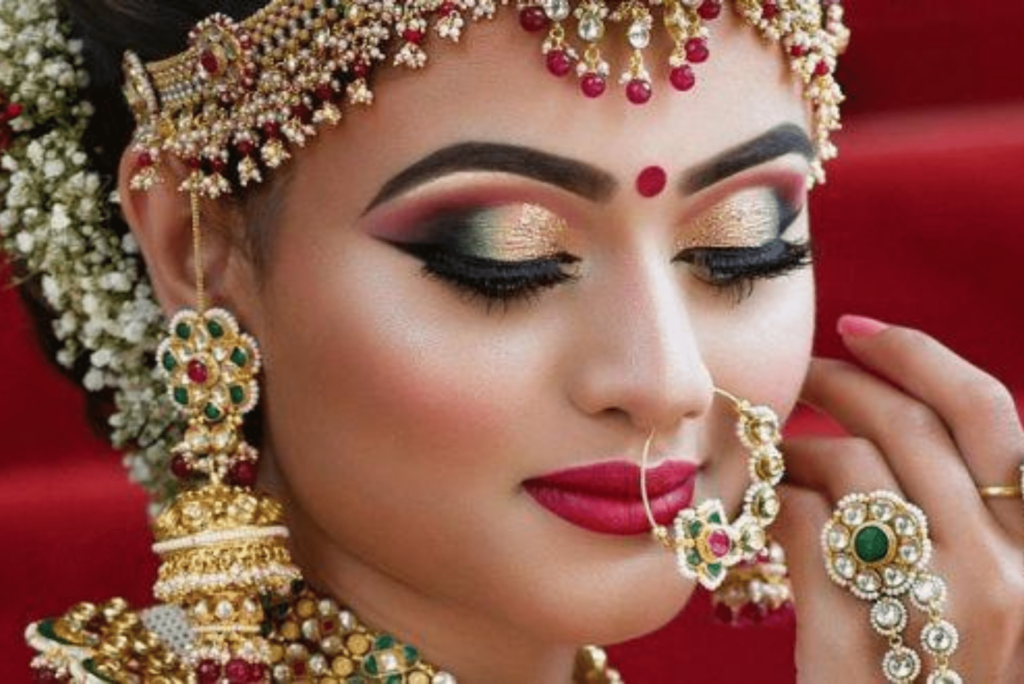 Now this is the cherry on top. No matter what makeup you choose, there is plenty of room to experiment with the wide range of eye makeup. We all know that eyes are the doors to the soul and a bride's eyes? Can say so much. Thanks to the pleasant weather, you can go anywhere from heavy glitters to simple strokes. You just need to make sure that your makeup artist matches the whole look.