Getting

tired

of

banquet

hall

weddings?
We know we are! 
---
Marriages might be all about the sentiment but weddings are all about the vibe. And a great location? Brings them both together. Our Indian weddings already give us so much colour and beauty. Add in the perfect venue and the most memorable moment of your life just gets better. But hey, an aesthetic wedding location is not always the beach and the mountain. Honestly speaking these have become a bit overused don't you think? If you are someone chasing after the fantasy and want a unique wedding location that you can call yours, if you want the wedding to mean more thanks to the unique location and also maybe want to show off your taste to your audience, then you might want to check these unique wedding locations that are rare yet interesting.
Lets look at some unique wedding locations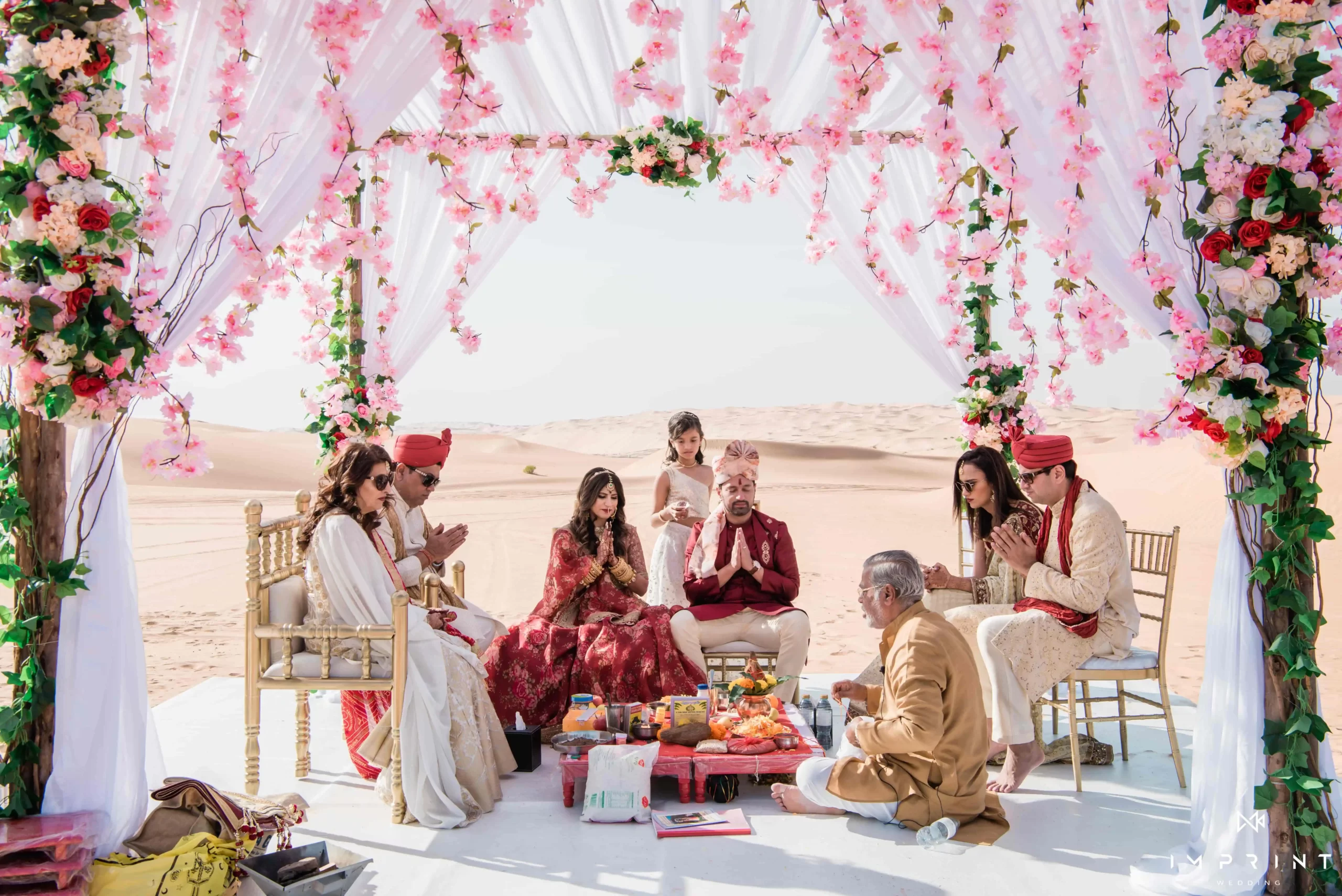 Yes you read that right. At first read you may think that desert? The heat and with the heavy Indian outfits? Is that really a good idea? But hey, this might come as a shocker but not all parts of the desert are hot. There are many locations and resorts that offer a desert wedding. The sand dunes and the flowing white backgrounds. With this background your wedding and your outfits will stand out more. You can put little picnic umbrellas and tables for guests to sit. And what's best is that you'll only have the people close to you at the wedding. So sentimental and peaceful along with being super photogenic. Maybe you can also get a camel cameo.
Yes this happens. Indian weddings do need a lot of space but hey, there are many cruises for rent out there that will suit best for a little cosy yet luxurious wedding. Getting hitched in the middle of the sea, under the clear skies and then going to party hard on the cruise? Sounds amazing doesn't it? Add in the factor of a sunset or sunrise and there you have a picturesque moment. To be honest, you can get a budget friendly deal too, it is not as expensive as it looks.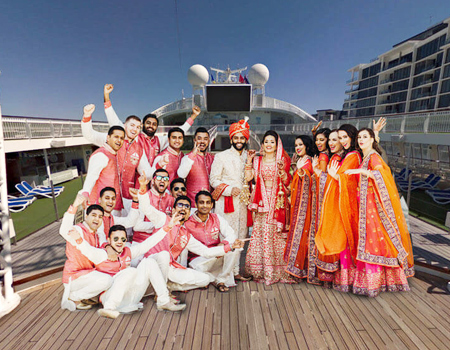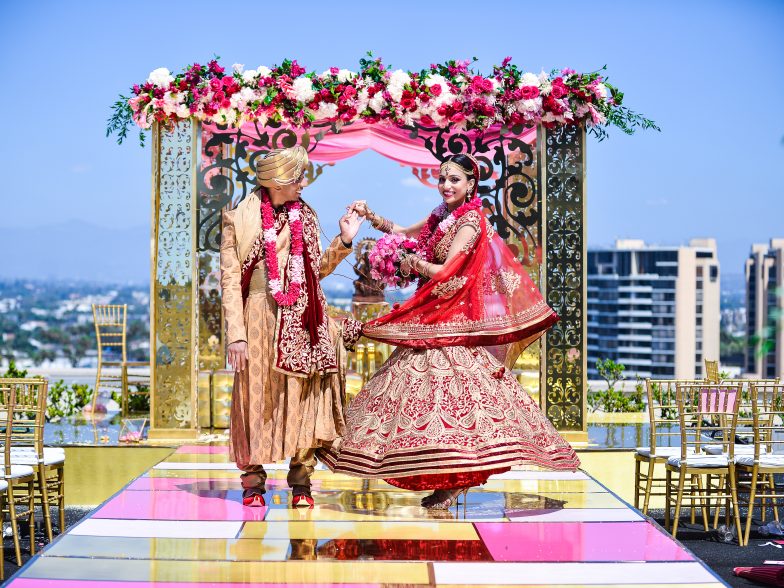 You might already be feeling on top of the world on your wedding day. Want to add in the physical factor and literally be on top of the world? You can have it all. There are many resorts all over India that will let you book their rooftops. You can get wedded with the perfect city view in the background. If your 'muhurat' comes around the evening time, then you'll be under the pastel twilight lights and the sparkly stars. Sounds like a dream does it not? And if it gets too much then you can always retire to the resort's buffet rooms for dining. This venue also gives you the room to experiment with your outfits. How does a long sleeved lehenga or a velvet kurta sound to beat the breeze?
The forest fantasy wedding
This is by far the most beautiful one. Almost like a fairytale. The best part here is you can hang pretty decorations from the trees, which themselves serve as a great background. The reception or dinner that follows can be under beautifully lit canopies that scream fairy land. There are many private properties out there that can lend you their land for a day. You don't actually have to go into the woods but if that option is open, then there are also many forest leaning resorts. The guests will also have a great time because not only the mandap, but the whole venue will be magic like.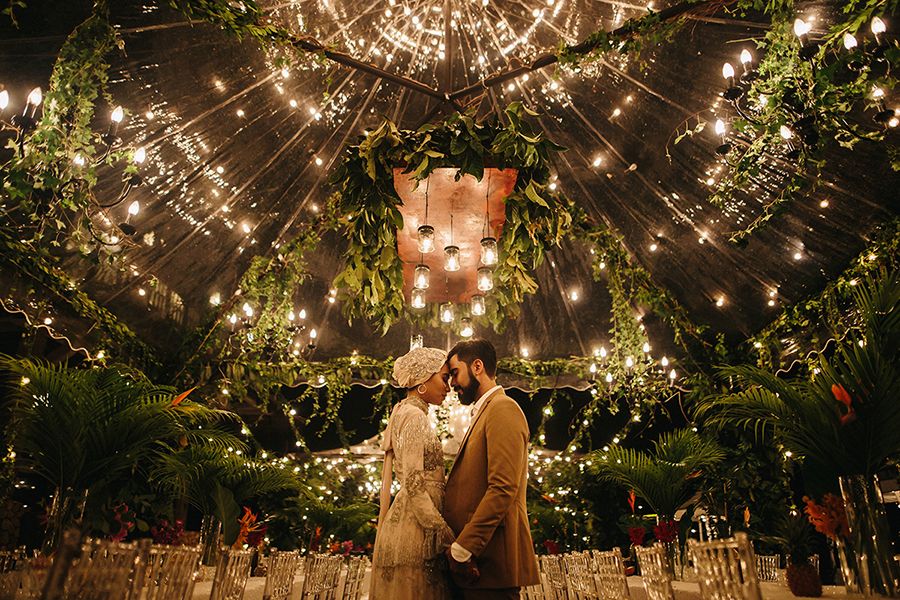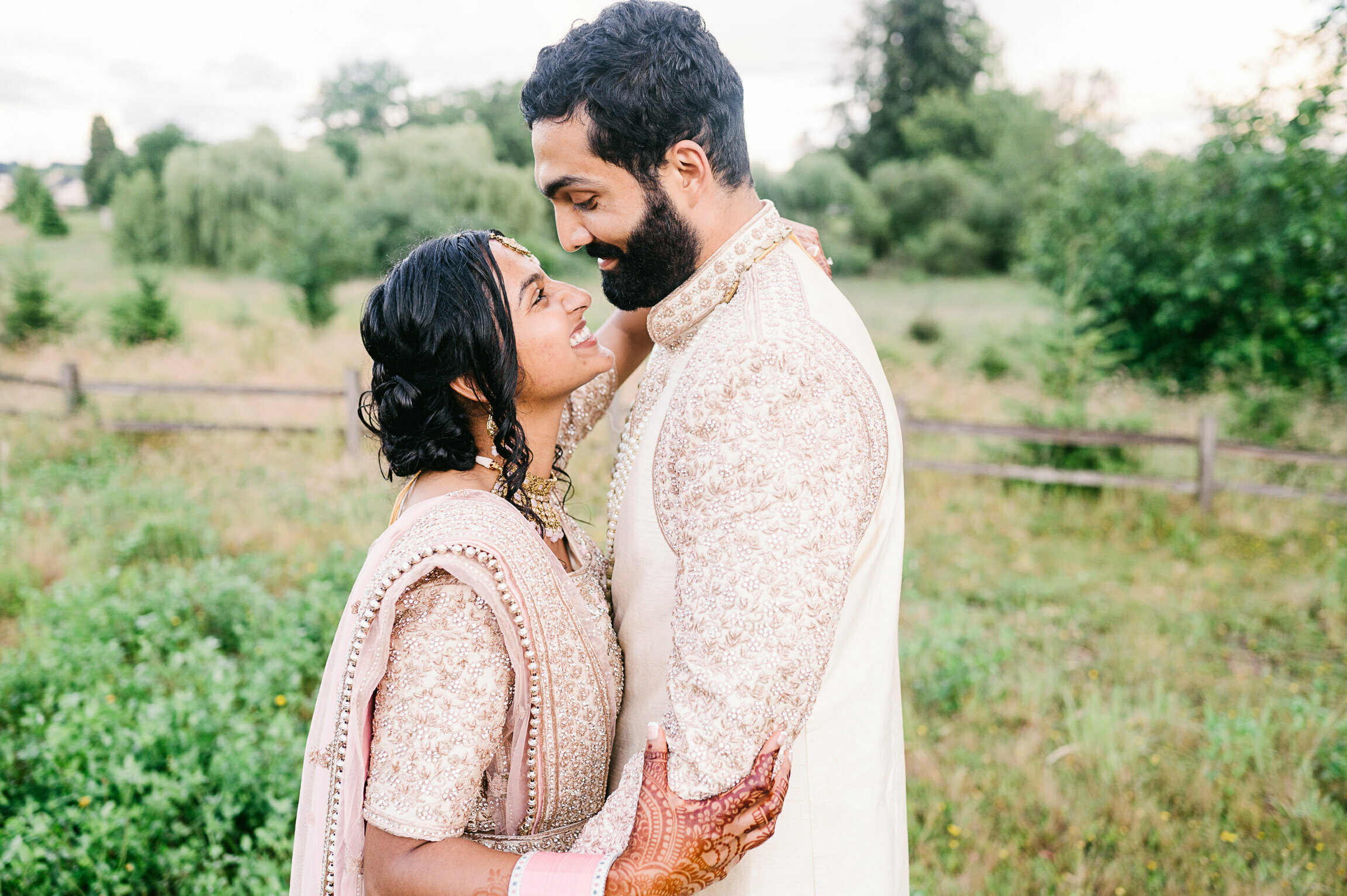 This one is super cute and sentimental. Did you know that most of our ancestors and parents' generations used to get married in the farms only? They just used to throw in a 'havan', a 'mandap' and a few carpets for the guests to sit on. A few south Indian cultures still follow this sentiment. Now we can add in a few modern touches to make the venue both comfortable and aesthetic. These are also pretty cheap to rent. You might want to find a nearby hotel, or if you are one for the total experience, then rent a nearby house.